Avidian Folders Empty: "We didn't find anything to show here"
Posted by Shelly McNaught, Last modified by Shelly McNaught on 02 February 2020 08:28 AM
If Prophet's folders are blank like this, the update below will fix it.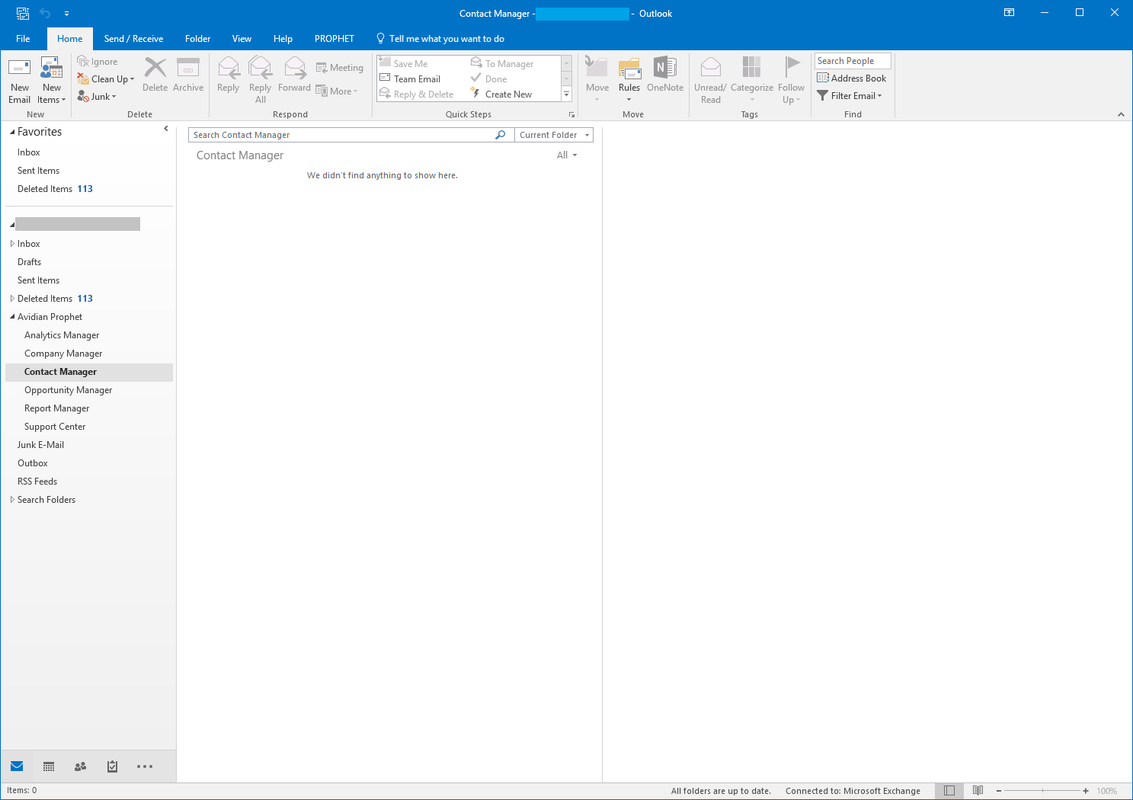 Cause:  Microsoft changed a key setting in Outlook that Prophet needs.
Solution:  The attached file will update the setting so that Prophet will work.
1. You'll need to know your version of Office.  If you're not sure, click Outlook's File tab, click Office Account and click the About Outlook button.
2. Download the attached Office Update Fix(10-2017).zip file, at the bottom of this article.
3. Open the file and run the file for your version of Office.  If you have Office version 2019, click the "Fix for Office 2016.reg" file.
Click Yes to any prompts.
If Prophet is still not working click the Prophet tab (at the top of Outlook) and click Settings

In Prophet Administrator Settings window click "Rebuild Manager Folders".

Click OK in the popup window, and you can Close the Prophet Administrator window

4. Change which Prophet folder is selected.  E.g. if you have Opportunity Manager selected, change to Contact Manager.

If Prophet's folders still won't load, please call Support or your can create a Support Ticket HERE.
---